Bello Family Brokerage offers a variety of insurance services for your convenience.

Homeowners Insurance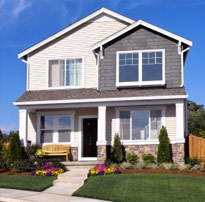 Perils Against Which Properties Are Insured Under The Various Homeowners Policies
DP = Dwelling and Personal Property
D = Dwelling only
P = Personal Property only
Perils
Basic
HO-1
Broad
HO-2
Special
HO-3
Renter's
HO-4
Comprehensive
HO-5
Condominium
HO-6
Older Home
HO-8
1 Accidental discharges, leakage, or overflow of water or steam from within a plumbing, heating, or ai.
DP
DP
P
DP
DP
P
2 Aircraft..
DP
DP
DP
P
DP
P
DP
3 All perils except flood, earthquake, war, nuclear accident, and others as specified in your policy..
D
DP
4 Breakage of glass constituting a part of the building..
DP
DP
DP
P
DP
P
DP
5 Collapse of building(s) or any part thereof..
DP
DP
P
DP
P
6 Explosion..
DP
DP
DP
P
DP
P
DP
7 Falling objects..
DP
DP
P
DP
P
8 Fire or lightning..
DP
DP
DP
P
DP
P
DP
9 Freezing of plumbing, heating, and air-conditioning systems and domestic appliances..
DP
DP
P
DP
P
10 Loss of property removed from premises endangered by fire or other perils..
DP
DP
DP
P
DP
P
DP
11 Riot or civil commotion..
DP
DP
DP
P
DP
P
DP
12 Smoke..
DP
DP
DP
P
DP
P
DP
13 Sudden and accidental injury from artificially generated currents to electrical appliance, devices,.
DP
DP
P
DP
P
14 Sudden and accidental tearing asunder, cracking, burning, or bulging of a steam or hot water heating.
DP
DP
P
DP
P
15 Theft..
DP
DP
DP
P
DP
P
DP
16 Vandalism and malicious mischief..
DP
DP
DP
P
DP
P
DP
17 Vehicles..
DP
DP
DP
P
DP
P
DP
18 Weight of ice, snow, sleet..
DP
DP
P
DP
P
19 Windstorm or hail..
DP
DP
DP
P
DP
P
DP


Taxi / Commercial Auto Insurance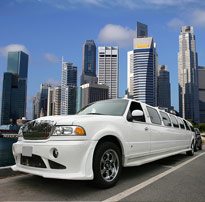 At Bello Family Brokerage, we are direct agents of American Transit Insurance Company, which is the largest taxi insurance company in New York. We also insure all other types of commercial vehicles.
Taxis: we provide taxi coverage for as low as $1,629 down payment and 9 convenient payments of $543.
The requisites to get taxi insurance are as follows:
Class E driver license
TLC license (hack license)
Defensive driving course
A vehicle model 2003 or newer
Commercial vehicles we insure:
Vans
Commercial trucks
Dump trucks
Tow trucks
School buses
Ice cream trucks
Pick-ups trucks



Small Business Insurance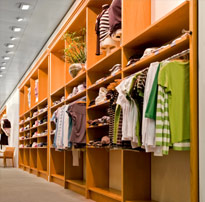 Bello Family Brokerage offers small business insurance coverage for property, business assets, and liability, at the lowest prices, for all enterprises.
Small businesses we cover include:
Beauty salons
Barbershops
Restaurants
Discount stores/variety stores
Pizzerias
Car dealers/used car dealers
Pharmacies
Furniture stores
Hardware stores
Laundries/dry cleaners
Clothing stores
Bakeries
Travel agencies
Warehouses
Parking lots
Photo studios
And much more...


Auto Insurance



Bello Family Brokerage offers automobile insurance through the New York Automobile Insurance Plan (NYAIP). We also offer:
Property damage (full coverage)
Comprehensive and collision coverage
For your taxi or private insurance